Astrit is a research and advisory company that provides services to international public and private enterprises looking to export their services to the Indian market. Our vision is to create an integrated and conducive platform for international businesses with an aim to foster new bilateral footprints between India and other countries. Our mission is to generate new business pulses across cultural synapses and create a seamless platform that facilitates bilateral trade and cultural engagements.
Astrit is committed in creating value and opportunities by managing international businesses, international operations and international skills with a myriad of integrated services including Market research and analysis, Supply chain and logistics management, Project management, integrated risk management and training and mentoring existing businesses and start-ups in various industries.
Our objective is to act as a strategic conduit in building a sustainable long term alliance to serve the socio-economic and cultural interests of India and other countries.
The India -Australia strategy
The bilateral relationship between Australia and India has witnessed resurgence with the recent submission of a strategic report submitted to the Australian government by Mr. Peter N Varghese AO (Chancellor of The University of Queensland). The focus of the document titled "An India Economic Strategy to 2035: Navigating from potential to delivery" emphasizes the need for Australian businesses to recognize and new opportunities and forge new alliances in a bid to morph the existing economic and socio-cultural relationship into a matured, constructive and purposeful partnership with India.
Shared market and sectoral synergies require a concrete framework through which businesses can co-create opportunities. The strategy articulates three pillars on which a long term sustainable bilateral vision can be realized. These are Economic, Geopolitical and People.
The Economic perspective encourages Australian businesses to export and invest in services relevant and required by a growing Indian economy. For example, Australia is well placed to provide quality education, healthcare, agriculture and expertise in water management.
The Geopolitical perspective places India at the center of the Indo-Pacific dialogue where India is keen to collaborate with US, Japan and Australia and take advantage of growing strategic alliances of the four democracies.
The people to people links are perhaps the most important factor in 'translating ambition into opportunities' by acknowledging the power of the demographic dividend of India. Australia has set a goal to include India into its top three export markets, position India as one of the key destinations in Asia for Australian outward investment and build trust by harnessing new people to people connections by 2035. The People perspective is paramount in changing outdated notions about ways in which businesses and initiatives are undertaken in both countries.
Astrit assists International businesses to explore uncharted industry segments and strengthen existing business connections in India. We are aware that  businesses around the world are in a strong position to supply some of India's growing sectors and therefore have strategically positioned our brand as a conduit to foster Socio- Economic and Technological exchange. Our team has over 20 years of advisory and consulting experience and we understand the importance of assisting our clients with critical points of inquiry for effective decision making. We provide value added services to our clients who are interested in navigating the Indian market in the following sectors: Health, Education, Infrastructure/Smart Cities, Financial Services, Energy, Science and Innovation, Resources and METS (Mining Equipment, Technology & Services), Agribusiness and Tourism.
Astrit specifically focuses on the feasibility of our clients' exporting opportunity, including the right products or services, at the right time, in the right region, within the right budget, with the right strategic alliance and a proven marketing strategy.
Our services are broadly aligned to helping our clients manage their international business, operations and skills across all sectors. At a micro-level, our services include market entry and analysis, Research and consulting, strategic procurement, project management, supply chain and logistics management, cyber security, training and mentoring.
Focus on Australian exports
Astrit is uniquely positioned to capitalise on the export opportunities, Australian services and investments, have in the various sectors of an evolving Indian economy. A key differentiator of the company is a focus on exporting services to India in which Australia has a competitive advantage  and sourcing new sectors for collaboration within the bilateral space. In order to drive the relationship between India and Australia from ' potential to delivery', our company assumes a first mover advantage , leading the way for future Australian firms to establish their base in India.
Locational Advantage
Astrit has chosen Kolkata as the preferred location for the Indian operations due to compelling advantages it offers. The state government is increasingly focussed on attracting foreign investment and the latest inauguration of the Silicon valley in New Town has witnessed a surge in IT led investment by prominent IT firms. Strong cultural proximity and geographical location of Bengal postures it as a strategic gateway to other ASEAN countries ,that are also important to Australia. Additionally, the new Australian Consulate -General in Kolkata aims to promote Australian businesses in India's eastern region and protect their interests in the Indo- Pacific region. Kolkata provides convenient access to the Consulate-General for legal, regulatory and trade purposes.
Sustainable and Secured practices
Astrit values sustainable practices and business continuity and therefore embeds sustainability and security in the design of all its projects.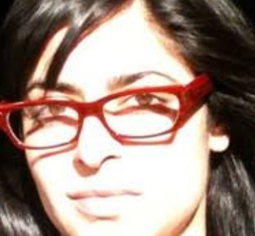 Aparajita Banerjee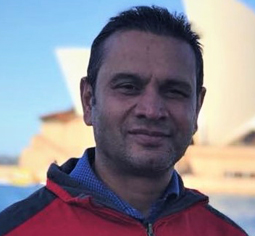 Ajay Solanki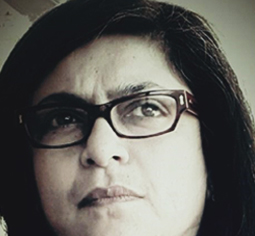 Sanghamitra Banerjee (Mitra)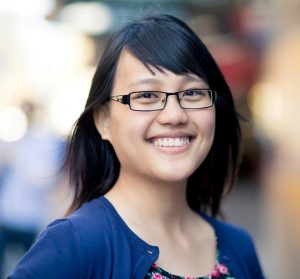 Shuway Lee
The Health team at Astrit focuses  in four key areas:
Our team works with people diagnosed with early stages of dementia and those who exhibit extreme behavioral and psychological symptoms. In addition to previously mentioned specialization, our team assists law enforcement agencies with managing older people under custodial care. We also provide pain management strategies for older people in acute community and nursing home settings.
We assist with various strategies for managing pain for the elderly. We have also worked in neurological rehab for patients post stroke. Other areas of associated work include Parkinson disease, Motor neuron disease and Huntington disease.
Our team offers insights into both community psychology and the ways in which integrated health and well -being can be included in patient care. A core factor of our specialists includes assessing the psychological needs of the elderly and how they impact progressive mental health issues such as dementia.
Community support programs
Astrit designs and implements customized allied health programs for various health institutions. Our team also provides insights on how to efficiently manage the operations of health organizations.
Specialists at Astrit have worked across Australia in various health departments and have managed projects to support teams in enhancing their skills in dementia care and support. We have also organized relevant educational seminars to raise awareness on new research in dementia care and support.
We have also provided physiotherapy care to predominantly bed based and home-based clients. Our experts are qualified Australian physiotherapists and have also conducted research in Gerontology and Prison management.
We advise clients on integrated risk management including business continuity , cybersecurity and various risk assessments. Our cybersecurity team showcases exceptional expertise with over 19+ years of experience in providing cybersecurity solutions to banks, Hospitals, universities and small medium enterprises. We ensure that their online assets are safeguarded against disruptions and work with various frameworks to assist in the management of their cyber infrastructure.
Our experts are Regional Committee Members of Nasscom (National association of software and services companies) and Committee members of Confederation of Indian Industry. Our team has worked on a range of projects including conducting security audits according to BSI for multinationals including PwC , KPMG , Tata Steel Ltd, Accenture , ITC and ONGC.
Our expertise range across the following:
ISO 27001 Implementation / audit
PCI DSS, SOC, ITGC
GDPR Assessment
Vulnerability assessment / penetration testing – Network, Firewall, Data Centre, Software, ERP, E-Commerce, Mobile and Cloud Apps.
Providing corporate training for information security.
Organizing Workshops on IT Security
Astrit believes in respecting individuals , learning from their experience and valuing their contribution . We believe that our business ultimately serves a greater purpose through inculcating the following values:
Transparency
Collaboration
Cooperation
Effective, Constant and Proactive Communication
Cultural Sensitivity
Inclusiveness (Gender, Religion , Race , Age, Sexual Orientation)
Integrity
Innovation and Change
Social responsibility
Teamwork
Legacy of Universal ideas
The inspired initiative of Astrit is primarily attributed to the forefathers and ancestors of Aparajita Banerjee.The vision of exploring new ideas that are socially and scientifically relevant had been instilled in past generations through philosophy and literature, social reform, entrepreneurship and technology.
Rabindranath Tagore – The Idea of Universalism and Modernism
The "Tagore" Family , with over three hundred years of history, has been one of the leading families of Calcutta, India, and is regarded as a key influence during the Bengal Renaissance.
Rabindranath Tagore "…Was a Bengali polymath, a poet, musician and artist from the Indian subcontinent.He reshaped Bengali literature and music, as well as Indian art with Contextual Modernism in the late 19th and early 20th centuries. Author of the "profoundly sensitive, fresh and beautiful verse" of Gitanjali, he became the first non-European to win the Nobel Prize in Literature, in 1913 .Tagore's poetic songs were viewed as spiritual and mercurial; however, his "elegant prose and magical poetry" remain largely unknown outside Bengal. He is sometimes referred to as "the Bard of Bengal"." He has also left behind an unforgettable legacy of writing India's national anthem.
Rabindranath Tagore is Aparajita's fourth great grandfather on the paternal side.
Reference :
"Women of the Tagore Household",by Chitra Deb (Translated by Smita Chowdhury and Sona Roy) pages 571 and 611.
Geni Ancestry Records.
Kali Prossana Roy – The Idea of Social Reform and Independence
One of the first directors of Punjab National Bank , he was an eminent Bengali pleader and had been the chairman of the reception committee of the Indian National Congress at its Lahore session in 1900.
"As an article on the PNB website about the history of the bank points out, one of the dreams of this new class was a Swadeshi bank, started with Indian capital and managed and operated by Indians.Punjab under the British especially after annexation in 1849 witnessed a period of rapid development giving rise to a new educated class fired with a desire for freedom from the yoke of slavery. Amongst the cherished desires of this new class was also an overriding ambition to start a Swadeshi Bank with Indian Capital and management representing all sections of the Indian community."
Punjab National Bank is a financial services company and a state-owned headquartered in New Delhi, India. In 1894, the PNB was found. The bank had over 80 million customers, 6,937 branches, and 10681 ATMs across 764 cities as of 31 March 2017. Outside India, the bank has a subsidiary in the UK as well as in Hong Kong, Kowloon, Dubai, and Kabul. On 19 May 1894, the PNB was incorporated under the Indian Companies Act, with its office in Anarkali Bazaar, Lahore. The founding board from different parts of India established the bank with the common objective of creating a truly national bank which would further support the economic interest of the country.
According to " Women of the Tagore Household", Kaliprossana Roy married into the Tagore Family and contributed to the Political and Social Reforms of India.
Kali Prossana Roy is Aparajita's third great grandfather on the maternal side.
Reference :
https://www.hindustantimes.com/india-news/building-an-indian-bank-pnb-s-swadeshi-roots/story-KEkTtPjYZFavysXKaxB3RK.html
"Women of the Tagore Household",by Chitra Deb (Translated by Smita Chowdhury and Sona Roy)  page 571.
N C Banerjee – The Idea of Preservation and Heritage
N C Banerjee was a Professor of History and Archeology at Ravenshaw College, in Cuttack.
"The genesis of the Odisha State Museum goes back to the year l932, when two notable Historians, Prof. N.C. Banerjee and Prof. Ghanshyam Dash of Ravenshaw College, Cuttack started collection of archaeological treasures from various places.
The small Museum was then housed within the premises of the College. In l938, by a suitable order, the Government of Odisha transformed this nucleus into the Provincial Museum of Odisha and appointed Committee of Management consisting of the Principal, the Head of the Department of History and three other Professors of the College.
Maintaining close contact with the general public and the Archaeological Department of the Government of India and other States, the Museum continued to evolve. In order to popularize the cultural exhibits of the Museum, leaflets printed both in Odia and English were published in the Samaj and the New Odisha and copies of the same were sent to officials and the public to create a sense of awareness about the significance of the Museum. As a result of this publicity, students and the general public started visiting the Museum in large numbers. The teachers of the History Department made sustained efforts to explain to them the cultural value of the Museum and its exhibits.
The museum was shifted to Bhubaneshwar along with the renaming of the State Capital from Cuttack to Bhubaneswar in l947-48. Gradually, the collection of articles and specimens grew manifold and the expansion of the site was required. The foundation stone of this building was laid on 29th December, l957 by Dr. Rajendra Prasad, the then President of the Indian Union. Dr. H. K. Mahtab, the then Chief Minister of Odisha and a noted historian himself took the initiative for making the institution a full fledged Museum. "
Although originally from West Bengal, N C Banerjee is a popular name among the academic , social and political circles of Orissa, with his contributions in defining and preserving the history and culture of India, specifically , Orissa.
Prof. N C Banerjee is Aparajita's great grandfather .
Reference : http://odishamuseum.nic.in/
M N Chatterjee – The Idea of Industry and Advancement
M N Chatterjee was one of the first few to have started a manufacturing foundry in Howrah, West Bengal.
M N Chatterjee & Co. was a leading manufacturer and supplier of V belt pulleys , pumps , valves and motors. He was also one of the first few who had witnessed and played a pivotal role in industrialising Howrah as we know it today. His clients included Indian Railways, Voltas, Durgapur Steel plant , Coal India and several oil refineries across the country. M N Chatterjee & Co. had been a trusted partner for Voltas , in the sector of Cold storage and refrigeration. His son B D Chatterjee had managed the operations after his demise and had set up the headquarters in Kolkata.
The company has now been sold.
M N Chatterjee is Aparajita's great grandfather on the maternal side.
Aniruddha (Tom) Banerjee – The Idea of Exploration and Leadership
Tom Banerjee's quest for knowledge and cultural experiences were a key theme of his personal and professional life. His academic and professional choices were both innovative and futuristic , setting the scene for what would be known as an "unusual pioneer" , never afraid to take risks. Having graduated with a Bachelors of Science in Mechanical Engineering (Regional Engineering College , Rourkela), he had landed a job as an operations officer at a refinery terminal of Indian Oil Corporation, in 1977. However, his intentions to study and explore new areas motivated him to pursue a Masters of Technology in Industrial Management at the IIT Kharagpur after two years. Tom recognised the need to venture out of his comfort zone, both culturally and professionally at a time when stability was prized over experimentation and migration was a life altering decision. He was awarded the Commonwealth Scholarship in 1986 for his MSc in Business Systems Analysis at the City University, London. On his return to India in 1987, he had already ventured out as a consultant working with Tata Consultancy and India's largest computer company (CMC) , with computerizing mega projects of refineries.
His eagerness to work in different work environments led him to take on challenging projects in the Middle East , both in Bahrain and Dubai , where he  worked as a project manager and Systems Analyst for Bahrain National Gas Company , in 1989. After a year, he had undertaken a six month project with the Department of Land, Australian Capital Territory in 1991. Tom had progressed to the role of a Project Leader on his return to Bahrain where he spearheaded a unique project in implementing Oracle based Hospital Management System for Almoayyed International Group, in 1993. He had also been a part of one of the first delegations to San Francisco, for the Oracle workshop V6 and V7. Tom had led various technical projects across a range of sectors and industries in Australia, from SACBH, Australian Submarine Corporation to South Australian Finance Authority. He had also been providing his technical expertise to Community, Education and Health Services both in India and Australia.
Tom's vision was to uniquely connect his experiences and provide integrated perspectives to his team members, clients and colleagues.
Astrit has been her father's long term objective.
Legacy of Universal Ideas